Closer to nature, kinder by miles
Irish Founder
Founded by an Irish father and his sons
Whole Milk Fats
Uniquely made with whole milk
fats from grass-fed cows.
No Palm Oil
No palm oils. Ever. Better for
your baby and their world.
Plant Based DHA
Omega 3 (DHA) sourced from sustainably farmed marine algae
EU Organic
Certified organic to support more
ethical and sustainable farming.
Grass Fed
Grass fed cows are healthier and happier, producing up to three times more Omega-3
Vegetarian
Certified Vegetarian with NO fish oil or animal rennet
the kendamil difference
Why Kendamil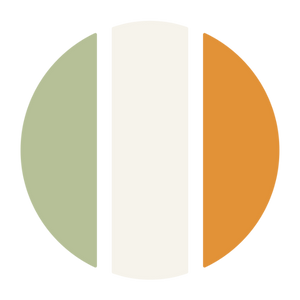 Irish Family
The What: Kendamil was founded and is owned entirely by an Irish family!
The Why: In stark contrast to the multinationals you'll find behind all of the other formula brands, Kendamil was founded by an Irish father and his two sons. With a rich family history in farming, Ross McMahon and his sons Will and Dylan founded Kendamil with the goal of creating high quality nutritional products for all families, at a fair price.
Whole Milk Fats
The What: Kendamil uniquely uses Whole Milk as a source of fat
The Why: By using Whole Milk as our first ingredient and a source of fat in our formula, Kendamil has a naturally creamy taste and reduced levels of vegetable oils (which form 100% of the fat content in other formula) and is able to entirely avoid oils like Palm. It also means Kendamil includes naturally occuring MFGM (Milk Fat Globule Membrane).

No Palm Oil
The What: Kendamil has NEVER used Palm Oil
The Why: Because of the scientific research indicating that Palm Oil can lead to the malabsorption of minerals in the gut as well as the negative environmental impact of Palm Oil, we have NEVER used it in Kendamil and we promise we NEVER will.

Plant-Based DHA
The What: Kendamil sources nearly all Omega 3 from plants!
The Why: By opting to source of Omega 3 (DHA) from sustainably farmed marine algae, we avoid the fish oil allergen found in most formula and also do better for the world by not contributing to overfishing!
Vegetarian
The What: Kendamil is Certified Vegetarian
The Why: By sourcing our Omega 3 from marine algae and avoiding animal rennet in our production process, Kendamil is uniquely certified Vegetarian!
Family favorites
Meet our bestsellers
Mom talk
Mothers know best. See what they say.
the blog
News, stories and inspo.

ENRICHED BY SCIENCE
60 years devoted to their first years
We innovate with a single purpose – your little one. Our team of scientists have dedicated their lives to studying early life nutrition and developing the most uncompromising, nutritionally advanced formulations for your baby's growth and development. Because they deserve it.
Learn More